Oriental Chiropractics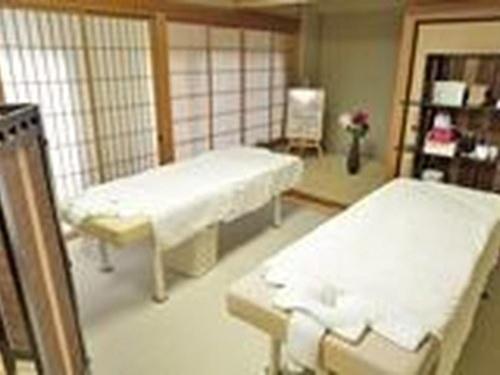 After taking a bath at our boasting hot spring bath, taking chiropractic work even better! It can maximize your spontaneous cure and bring your body a good balance. Please try the mixture of hot spring power and chiropractic.

Place | Ikeno Building, third floor, room 331
Hours | 14:00 - 24:00 (Last Order)
How to Book | Please make a call to Extension 2331 from your room.
Soft Chiropractic Course
[20 minutes : One point] 2600 JPY
[40 minutes : Shoulder to Hip] 4600 JPY
[60 minutes : Thoroughly] 6600 JPY 
[80 minutes : Full Course] 8600 JPY
[100 minutes : Special Course] 10000 JPY 
[Extending Service for 10 minutes] 1000 JPY
Reflexology
[20 minutes] 2600 JPY
[40 minutes] 4600 JPY
Aromatic Course
[30 minutes : Hands or Feet] 3800 JPY
Facial Course
[40 minutes : Head and Facial Massage + Moisturizing Pack] 6500 JPY